Eco Grind – Concrete Polishers Somerville can assist your home or business in creating beautiful and  functional concrete flooring solutions to suit any environment. If you're looking for a glossy concrete floor to attract customers in your store, or a high impact acid etch driveway for your home – Eco Grind the know how and experience to create it for you.
Eco Grind – Concrete Polishers Somerville
With polished concrete ever evolving to suit the diverse needs of individuals and their style, concrete flooring is currently making an impact throughout the home improvements and styling industries. And it's easy to see why!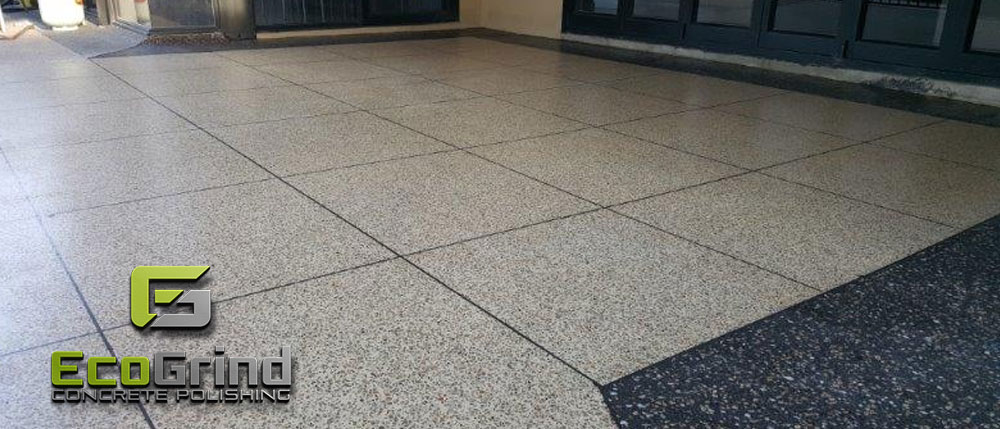 Eco Grind will come out to your home, office or industrial building to examine the quality of your existing concrete floor. If you are starting from new, we can also recommend concrete pourers and other trades that we work closely with regularly.
Based on the quality of the existing concrete and also taking into account how the space will be used, Eco Grind will give you a recommendation of what type of concrete floor finish will best suit the area.
With a range of finished from Full Exposed Concrete, to a Burnished Finish plus Acid Etching – Eco Grind has the flooring solution to suit any area and requirements.
Concrete Polishers Somerville from Eco Grind – Servicing the Mornington Peninsula, Bayside and all over Melbourne
Keep up to date with all the Latest from Eco Grind by liking us on our Facebook page! With news articles and pictures from our Latest Works, Eco Grind on Facebook has everything that's concrete polishing in Melbourne.