Eco Grind – Concrete Polishers Docklands – are the experienced team who you can rely on to create gorgeous concrete polished floors for your home or office. We can provide a wide range of options and styles to suit your requirements and existing colour themes.
Eco Grind – Concrete Polishers Docklands
Thinking of sprucing up those tired old floors? Concrete Polished Floors are a great alternative to other flooring solutions compared to carpet, tiles and floor boards.
Years of experience in the industry, Eco Grind are the trusted experts that Melburnians rely on to achieve stunning concrete polished floors that will continue to look amazing in future years.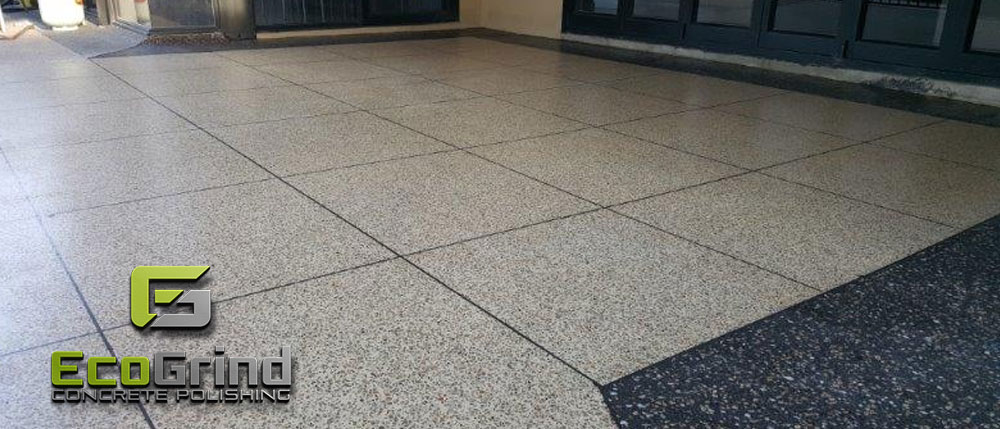 Polished concrete has a range of styling options that can transform the look of your concrete.  There are many different textures, colours, and finishing options available to suit a wide variety of styles to suit the décor of your home or business. Pebbles, shards of glass or glitter can also add to the design to make a very attractive look.
Polished Concrete colours won't fade, and because of the protective treatments, they are less susceptible to damage, from the environment, foot traffic or anything else.
Concrete Polishers Docklands from Eco Grind – Servicing the City of Melbourne and through out Victoria
Looking for some more inspiration and concrete flooring ideas? Make sure to Like Eco Grind on Facebook to get the latest news and trends in Concrete Polishing plus examples of our latest work.