Looking to spruce up your living areas with a glossy high impact polished concrete floor? Or are you in need of a tough and hardy industrial concrete floor? You've come to right place with the team from Eco Grind – Concrete Polishers Alphington. We are the experts when it comes to concrete polishing and grinding for your home or business.
Take a look at some of our previous work in Alphington in our article – Polished Concrete at it's Finest.
Eco Grind – Concrete Polishers Alphington
Whether you're looking to renovate your family home, or considering concrete floors for an industrial setting, Eco Grind can do these and everything in between!
From lounge rooms and bathrooms to driveways and even Bunnings stores, Eco Grind can do almost anything when it comes to Polished Concrete floors in Melbourne.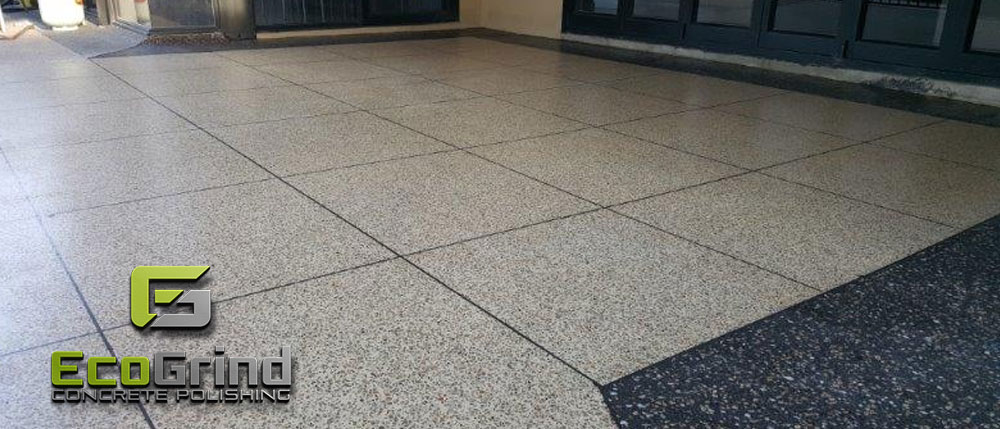 Polished concrete has a range of styling options that can transform the look of your concrete.  There are many different textures, colours, and finishing options available to suit a wide variety of styles to suit the décor of your home or business. Pebbles, shards of glass or glitter can also add to the design to make a very attractive look.
Polished Concrete colours won't fade, and because of the protective treatments, they are less susceptible to damage, from the environment, foot traffic or anything else.
Eco Grind – Industrial, Commercial & Residential Concrete Polishing Alphington
Keep up to date with all the Latest from Eco Grind by liking us on our Facebook page! With news articles and pictures from our Latest Works, Eco Grind on Facebook has everything that's concrete polishing in Melbourne.